MarvelBlog News for October 15th, 2023
This past week, Daredevil disintegrated, Marvel television started from scratch, the strike grew longer, and Fantastic Four provided a timeline.
We've got plenty to discuss in this week's MarvelBlog News.
Daredevil Reboot Reboots
Sometimes, I can't help but laugh when I cover a story, and this is such an instance.
When the Daredevil rights reverted from Netflix to Disney, Matt Murdock appeared soon afterward.
The character showed up in Spider-Man: No Way Home and She-Hulk.
Disney delighted fans with the announcement that Daredevil would get its own series.
Just as importantly, Vincent D'Onofrio would return as Kingpin, the unforgettable villain.
D'Onofrio has also joined the official MCU with his appearance at the end of Hawkeye.
In short, Marvel pulled a Trojan horse in sneaking those characters into the MCU.
Then, Disney+ turned around and announced an 18-episode series starring these characters.
The new show wouldn't qualify as a reboot of the Netflix series, Daredevil, though.
Marvel specifically didn't ask back two of the characters, and, if reports from this week are accurate, they would have gotten killed early in the new series.
Yes, Marvel planned to start Daredevil: Born Again by announcing the off-screen deaths of Foggy Nelson and Karen Page.
I dunno whether those plans have changed, but virtually everything else has about Daredevil: Born Again.
During the current Hollywood strike, Marvel's Kevin Feige watched the batch of episodes that the studio had already filmed. And they weren't good.
In fact, Marvel will nuke them from orbit. Simultaneously, the writers for this series got "promoted" to executive producers.
That's a polite way of saying Marvel kicked them off the project. Similarly, all the contracted directors for the remainder of the series have been let go as well.
Nothing about Daredevil: Born Again was working to anyone's satisfaction.
Feige has grown realistic about its likely fate and wiped the slate clean.
D'Onofrio had this to say about the creative turmoil:
Every cool project I've been involved with has evolved constantly during pre- production, production and post.
It's just reported on these days as if it's big news.
It's not.
It's simple a bunch of creatives doing their best to get it right.
It's a constant in this business.
I…

— Vincent D'Onofrio (@vincentdonofrio) October 11, 2023
That's a professional reply, but it's also cause for optimism.
Marvel Changes Everything
As I wrote the other day, the Daredevil changes represent the first step in a total reboot of Marvel's television approach.
Until now, Marvel has attempted to shove a square peg into a round hole by using film procedures for television programs.
To date, the studio has eschewed conventional television processes to create epic stories.
The outcome of these moves is that show creators have gotten pushed out in favor of on-set directors.
Later, reshoots have overwritten the work of the directors, which has limited the oversight of the projects.
Marvel has repeatedly hired different people with different visions for the project for different phases of its production.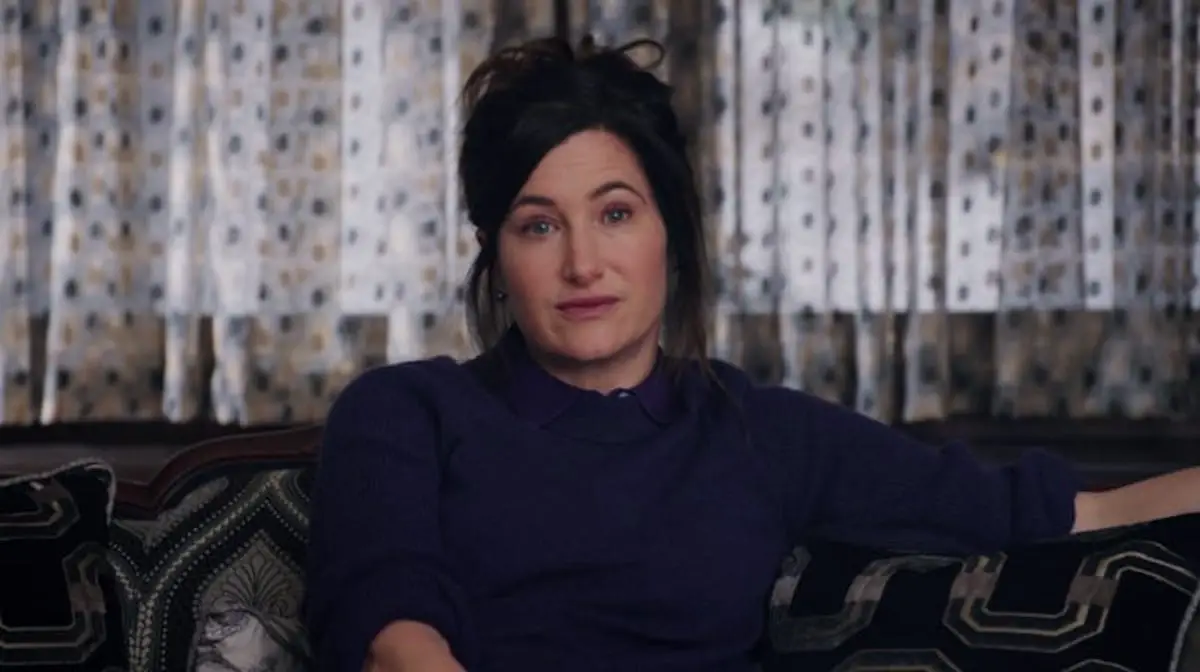 In short, Marvel has outsmarted itself.
Even worse, the company has adopted a limited series premise full of six-to-nine episode runs.
The result is that just when fans have grown attached to characters, they vanish from the MCU for extended periods.
For example, everyone adores the dynamic between Kate Bishop and Yelena Belova.
That relationship should have been explored more in Hawkeye season two.
Instead, Marvel has either announced or released new series like Ms. Marvel, She-Hulk, Echo, and Wonder Man instead.
While I'm all for more content, it often comes at the expense of detailed character development, one of the hallmarks of the MCU.
Off my head, I wish I'd seen more of Scarlet Scarab, Madisynn, the Power Broker, and the Trust-A-Bro goons by now.
That's the fan's side of the problem. For Marvel, it somehow spent more than $30 million per episode while making the disastrous Secret Invasion.
Thankfully, everyone has learned the hard lesson there.
The Next Marvel Strategy
From now on, Marvel won't try to force its own logic on the television industry.
Studios have been making television programs for the body of a century.
The system works just like any other manufacturing facility. Making the first product costs a fortune.
Once you start mass production, you save a fortune. Marvel was doing the opposite with its limited series. That's out the window now, though.
Starting with Daredevil: Born Again and Wonder Man, Feige intends to hire showrunners from start to finish on various series.
These creators will build show bibles and then plan overarching stories that last for multiple seasons.
Yes, Marvel intends to create multi-season shows now, the opposite of its initial approach.
Loki holds a stunning claim. It's the only Marvel series to air a second season thus far.
What If…? will join it at some point, but the point stands. Marvel had preferred one-offs, which made little financial sense.
Disney CEO Bob Iger has spoken with Feige about economic constraints and just, you know, not burning money like Marvel did with Secret Invasion.
So, from this point forward, you can safely get attached to your favorite Marvel characters on Disney+.
I say this because you can expect to see them again in future seasons, which hasn't been the case until now.
In fact, the people behind Ms. Marvel, Moon Knight, and She-Hulk wish this rule had applied previously.
These people have spent at least a year answering questions about whether the shows will return. And the worst part is that they don't know.
Marvel's new strategy should provide some clarity. The age of the one-off limited series is over.
Marvel Miscellany
I swear to you that I could have spent another MarvelBlog News talking about Fantastic Four. There IS new information about the series.
However, that news can wait until it finally becomes official.
Once the actor strike ends, Marvel has confirmed it'll reveal the cast and start filming soon afterward.
Speaking of which, one of the oddities about 2024 will involve the race to produce new movies.
With virtually every production on hold, we'll witness a plethora of options race to lock up stars once everyone can start filming again.
Thankfully, Deadpool 3 has its cast firmly locked in. So, it shouldn't face additional delays, presuming the strike ends soon.
As I type this, the latest news isn't as rosy as previous updates. I suspect that's just posturing, though.
Next, circling back to Loki for a moment, the season premiere absolutely crushed the ratings.
Loki became the second-most popular Disney+ of 2023 to date, trailing only The Mandalorian. It even beat that show's de facto sequel, Ahsoka.
Suffice to say that Loki season two is shaping up to be a blockbuster. And this fact reinforces the idea that Marvel should be creating multiple-season shows.
Finally, we've got a featurette for The Marvels that you'll want to watch. As a reminder, tickets are now on sale for the November 10th release.
Thanks for visiting MarvelBlog.com! Want to go to Disney? For a FREE quote on your next Disney vacation, please fill out the form below, and one of the agents from MickeyTravels, a Diamond-Level Authorized Disney Vacation Planner, will be in touch soon!
Featured image: Marvel